Official News:

The Testserver has been updated with a new Test Version.

Comment: Mostly fixes, but two interesting game-changing updates. Read below.
Groups of 10+ players in black zones will be displayed on the minimap.

Comment: Accoding to the patchnotes they will test how displaying zergs (greater than 10 players) showing up on the minimap in blackzones influences black zone dynamics. This test will run for a duration of 2 weeks once the patch goes live. It works similar to the old dots on the minimap, but instead of one dot per player, we will see one large dot per zerg. If you happen do play after the patch goes live, remember to leave feedback.

Guild Rank Permission Adjustments
Comment: In my opinion a welcome change to allow for more ranks to be given to guild members. This change will help preventing one of the worst case scenarios for guilds which is officers dropping the home plot to enemy guilds.
Details:
"Right Hand" can now manage alliance features in addition to the guild leader.
"Master of Coin" can now linger give up territories, destroy buildings or take control of buildings. Main distinction from the "Officer" role is being able to manage guild tax and guild account as well as the ability to kick players from guild.
"Warmaster" can no longer give up territories, destroy buildings or take control of buildings. Main distinction from the "Officer" role is being able to declare GVG attacks and kick players from the guild.
"Officer" can now promote & demote players up to "Guardsman" rank.
Other Changes
Reduced time to teleport out of a dungeon from 60 to 30 seconds (teleporting out of a dungeon is less safe than logging out but had the same time investment).
As always, you can find the full patch notes and fixes at this link: http://staging.albiononline.com/
Other Official News:
Guild Spotlight: "Haus Stark"
Comment: Nice read, but no juicy gossip content ;). Small Scale German Guild with about 50 active members. Check them out if you speak german!
Albion Armory: "Infinite Sword Swinger"
Comment: Lol that name. Otherwise an okay read if you want to learn how to use a build that consists of Clarent Blade, Sarcophagus Shield, Guardian Helmet, Assasins Jacket, Knight Boots. The comments to the news suggest that this is a fairly common and know build amog the pvp crowd.
Unofficial Community News
Caerleon Duel Tournament
Endymion hosted a duel tournament on 22/04 at XX UTC. You can find the link below. There are two brackets, one capped at 900 item level and one uncapped for show-off purposes. Main prizes include siver and other stuff […]
Leaked screenshot of the new character bars UI design
Source: Initilal thread by Rosalia.
Comment: Finally a mana bar! Looks cool imo.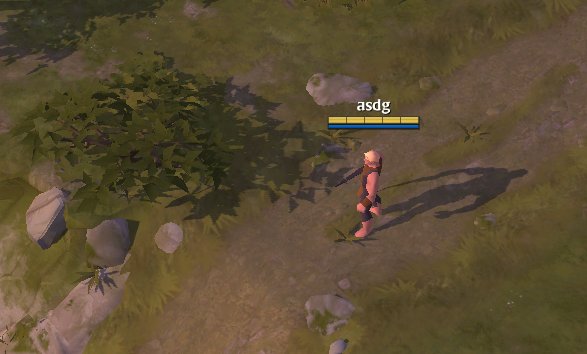 [end of post plug … ]