---
This week we had plenty of official news posts on the official Albion Online homepage. Lets take a look.
---
Rookies of the Month (June 2017)
In what seems to be a new segment on the official website, UrzakeFrostgard  writes a nice article, introducing three fairly unknown guilds: GoodFellas, Rangers of Celidon and Iron Bank. The GM's of those guilds however, are no strangers in the community of Albion Online. While not many may have heard of RangerDovefalcan yet, Kutweer and Sharka are both veterans who have been playing Albion Online since early Alpha and are well known and respected in the community.
I recommend reading the nicely written spotlight, if you want to know more about those guilds. And good luck with your guild endeavours!
Link


---

Guardians: An In-Depth Look
Enya does a nice writeup of the different open world bosses, which are called Guardians.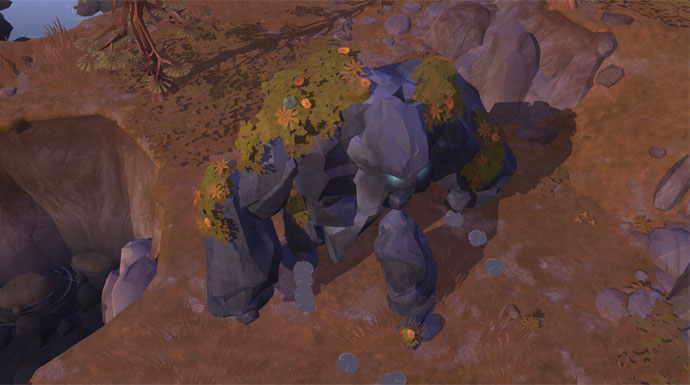 So far five different guardians exist, that are designed for 10 player groups:
Old White (Hide)
Ancient Ent (Wood)
Rock Giant (Rock)
Enormous Dryad (Fiber)
Ore Colossus (Ore)
"These big world bosses can be found in Tier 6 resource hotspots, and randomly respawn between 12 and 48 hours after being defeated. There is no way to know when a Guardian has spawned, so scout the area if you want to take one down."
Check out the initial newspost for more details on HP, skills and more pretty screenshots!
Link


---

Player Spotlight: Nausk

In what seems to be a new segment on the official Albion Online homepage, we get an interview with Nausk, who is most famous for his solo ganking Blackzone Tales YouTube videoseries.
Check out the link to the spotlight, if you want to know more about Nausk or the link to the videos.
---
The official servers recieve a 'massive hardware' upgrade & Hector Patch #2 live.
As announced by Enya and after an extended downtime the servers are back up with new and improved hardware. Let's see if it will hold up on release! :)
// edit: appareantly the whole upgrade of the hardware was delayed and not just the downtime
In addition to that, Hector Patch #2 went live on the main server. We already posted a Patchnote Comment post about it yesterday.
Here is the link again in case you missed it.
---
That's it for today!
We are still working on our next podcast episode which will feature the second part of the interview with KingMojo and Norzor of Red Army!
If you want to hang out and chat with us or if you have any cool things we should mention here or on our podcast, make sure to join our discord!